Your First Visit
Your initial appointment will consist of a consultation explaining your diagnosis and treatment options. Occasionally, surgery can be performed on the same day as the consultation. However, a complex medical history or treatment plan may require an evaluation and a second appointment to provide treatment on another day.
Please assist us by providing the following information at the time of your consultation:
Your surgical referral slip and any x-rays if applicable.
A list of medications you are presently taking.
If you have medical or dental insurance, bring the necessary completed forms. This will save time and allow us to help you process any claims.
Important: All patients under the age of 18 must be accompanied by a parent or guardian at any visit to our office.
A preoperative consultation and oral examination are mandatory for patients undergoing IV anesthesia for surgery.
Please alert the office if you have a medical condition that may be of concern prior to surgery (i.e., diabetes, high blood pressure, artificial heart valves, and joints, rheumatic fever, etc.) or if you are currently taking any medications (i.e., heart medications, aspirin, anticoagulant therapy, etc.).
X-Rays
If your referring dentist or physician has taken x-rays, you may request that they forward them to our office. If there is not enough time, please pick them up and bring them to our office. If additional films are necessary they can be taken at our facility.
Financial Information
In our office, we offer high-quality care and payment options that work for all of our patients. Although an important piece of the puzzle, finances should not stand in the way of your ability to achieve the oral health you desire. Below you will find a list of payment plans that we accept. If you don't see your preferred method on our list, please call our office to find out what other options may be available to you. Our insurance team can also help you navigate insurance benefits and are happy to answer any questions you may have.
The payment options we accept are:
Check
Cash
Credit Or Debit Card – Processing fee applies.
CareCredit – Financing options available. Click HERE to pay or apply online or pay in person at our office.
Special Financing Options Available
It's easy to learn, apply, or pay online.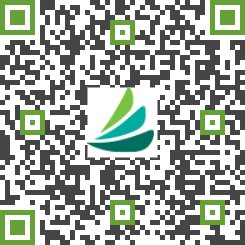 Please Note, Payment Is Due at the Time of Scheduling your Procedure
Once your treatment plan has been rendered by your doctor, your patient portion is due at the time of scheduling. If you plan to utilize dental insurance benefits, please note that our practice is in-network with Delta Dental. We accept "out-of-network" benefits from all major dental insurance carriers. Additionally, we work with Veterans Affairs benefits and Indiana Medicaid. As a courtesy to you, our office will provide an estimated out-of-pocket based on whether insurance benefits are available, as well as file the claim with your insurance company. As the patient, it is your responsibility to understand your benefits before your appointment.
Please keep us informed of any changes to your insurance plan. Please remember that you are fully responsible for all fees charged by this office regardless of your insurance coverage.
We will send you a monthly statement. Most insurance companies will respond within four to six weeks. Please call our office if your statement does not reflect payments made by your insurance company during that time period. Any remaining balance after your insurance has paid its portion is your responsibility. Your prompt remittance is appreciated so as to remain in good standing with the practice.
Patient Registration
You may preregister with our office by filling out our secure online Patient Registration Form. After you have completed the form, please make sure to press the Complete and Send button at the bottom to automatically send us your information. The security and privacy of your personal data is one of our primary concerns and we have taken every precaution to protect it.
Online Patient Registration Form for Oral Surgery Michiana
Informed Consent Videos