Why Choose Our Practice?
Oral Surgery Michiana has been caring for patients in the Michiana area for over two decades. Thank you for placing your trust in our doctors and staff.
Here are just a few things that make our practice unique:
Care & Commitment
From the front office to the exam room, Oral Surgery Michiana is made up of professionals who take your oral health very seriously. Using state-of-the-art equipment designed with safety and efficiency in mind, we are able to offer top-notch care. As you walk through our office, you will notice that everything is clean, comfortable, and thoroughly sterilized. Your safety and comfort are our priority.
Honesty & Affordability
When it comes to oral surgery procedures, our front office team is knowledgeable in both medical and dental insurance. We offer a number of in-office payment options to fit your budget. We are in-network with a variety of insurance plans, and we offer various forms of dental financing with credit available in time frames that fit your needs. Our treatment coordinators are happy to help you navigate your insurance and alternative payment options.
Easy Access To Oral Surgery Care & Information
We know that your time is valuable to you, and that's why we offer extended office hours on select days, personal appointment reminders, and a quick turnaround time on calls and appointment requests. We are happy to answer any questions or concerns in the office or over the phone.
Comfort
We respect and understand that many patients experience dental anxiety. At our office, we do everything we can to make sure that your experience is as enjoyable as possible. During your consultation, Dr. Collins, Dr. Hull or Dr. Nizza will review your treatment needs and answer any questions you may have. By communicating clearly what you can expect during your treatment, we are often able to alleviate dental fear.
Personalized Service
At our practice, you aren't just a patient. We take an interest in you and your oral health needs. Our number one priority is your oral health and well-being. We treat all of our patients with compassion and kindness and work to restore you to optimum oral health.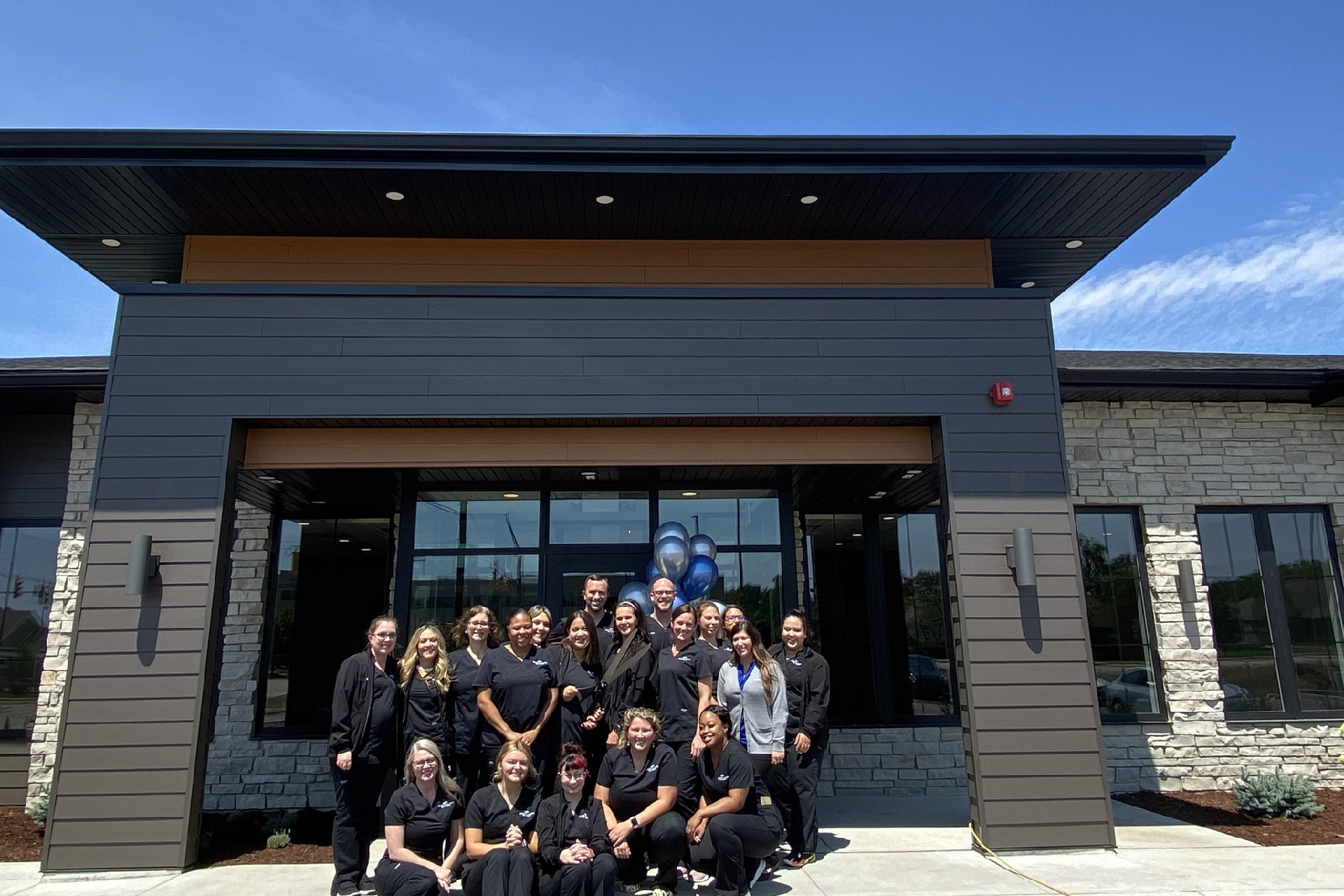 Learn More About Our Practice
What is an Oral Surgeon?
Our doctors are experts in their field. Oral and maxillofacial surgery requires additional years of hospital-based surgical and anesthesia training after graduation from dental school. Our doctors, as oral and maxillofacial surgeons, manage a wide variety of problems relating to the mouth, teeth, and facial regions. Our doctors practice a full scope of oral and maxillofacial surgery with expertise ranging from dental implant surgery and wisdom tooth removal to corrective jaw surgery. This also includes techniques designed to rebuild bone structure with minimal surgical intervention and optimal patient comfort. Our doctors can also diagnose and treat facial pain, facial injuries, and fractures.
Our staff is trained in assisting with Intravenous (IV) sedation and outpatient general anesthesia in our state-of-the-art office setting. Patients are continuously monitored during and after surgery.
Surgical Staff
We love what we do! From the moment you walk into the office until the time you depart, our team will take excellent care of every detail of your visit. The surgical team at Oral Surgery Michiana are experienced, certified oral and maxillofacial surgical assistants, who assist in the administration of local anesthesia, IV sedation, and surgery. Our front office team will assist you with the administrative ins and outs of your visit. All are specifically trained personnel, well versed in health and insurance policies, and CPR certified.
Caring, Compassionate Treatment Coordinators
No need to become overwhelmed with the details of your treatment care plan. The treatment coordinator at Oral Surgery Michiana will work with you each step of the way to personalize and navigate the treatment our doctors are recommending.